Back to Attorneys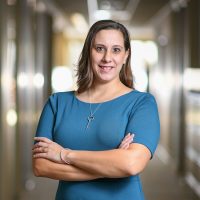 Lisa D. Sparks comes to Booth, Cropper & Marriner, P.C. with more than 13 years' experience in some of Baltimore's oldest and most reputable firms. She earned her J.D. with honors from the University of Baltimore School of Law in 2007 and in was admitted to the Maryland Bar that year. In 2010, she added the Virginia and District of Columbia Bars. She is also admitted to practice in the Federal, Appellate, and Bankruptcy Courts of Maryland, Virginia, and DC, as well as the US Tax Court and Supreme Court of the US.
Lisa has a broad range of experience in commercial litigation and in representing construction industry clients in all aspects of business. She is a LEED accredited professional, with an interest in sustainable development. She routinely represents owners, contractors, subcontractors, suppliers, and design professionals in contract review and negotiation, litigation, mediation, arbitration, and administrative proceedings. Her experience also includes advising clients on government contracting, corporate, intellectual property, employment, advertising, real estate, and other business matters. She is trained to serve as a neutral in civil mediations.
Additionally, Lisa spent a year as in-house counsel with a software company where she gained valuable exposure to a complex M&A transaction and increased her knowledge in the areas of licensing and privacy.
She was a Professor at the University of Baltimore School of Law, teaching primarily Construction Law and Uniform Commercial Code. She was recognized in the Baltimore community for her extensive work on a variety of committees and professional organizations, especially within the construction industry and looks forward to being an active member of the Worcester County community.
After several years of Ocean City weekend enjoyment, she joins the sweet life of the Eastern Shore full-time. Lisa enjoys competitive trivia, dog-sitting, and yoga, which she is training to teach.