Civil Litigation
The experienced team at Booth, Cropper & Marriner regularly engages in trial and appellate practice in a wide variety of civil litigation cases. No matter the size or scope of the case, the attorneys at Booth, Cropper & Marriner are ready to help you resolve your legal dispute. Whether you are looking to prosecute or defend a civil suit, contact one of our highly qualified attorneys today. We guarantee your case will be pursued with the utmost professionalism and integrity, representing your legal interests from start to finish. Our attorney's regularly appear in both District Courts and Circuit Courts throughout the State of Maryland, Federal District Courts in Maryland, and both State and Federal appellate courts. We are your premier choice for civil litigation in Maryland.
Effective civil litigation requires the experience, knowledge, and attention of a lawyer who understands your case from the inside out. Our team is dedicated to all of our cases, covering all types of civil litigation throughout the State of Maryland. Whether you are an individual, business, or organization, the attorneys at Booth, Cropper & Marriner provide excellent service for a wide variety of clients. Our areas of expertise include:
• Personal injury and auto accident claims
• Contract disputes
• Commercial litigation
• Construction law
• Insurance defense
• Environmental law
• Labor and employment/Workers compensation
Business & Corporate Law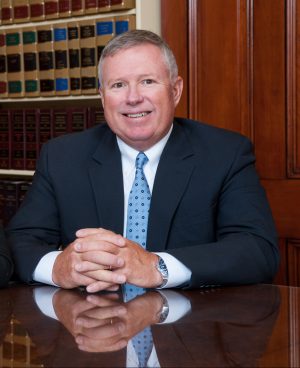 At Booth, Cropper & Marriner, we understand that businesses are often faced with a wide range of financial and legal issues, each with their own unique set of concerns and priorities. As such, our experienced team of attorneys tackles each case with integrity, prioritizing your case while going to bat for your business. Our team is well versed in legal and tax issues, as well as, all forms of business and corporate law. The attorneys at Booth, Cropper & Marriner are committed to developing and executing strategies that yield winning results, from you and your business.
Throughout Maryland, our team has represented a wide range of clients, serving as a legal ally for small, medium and large businesses. Whether you are seeking general legal counsel, starting a business, or settling a business dispute, our team is here to assist you in all areas of corporate law. Our experienced team of attorneys assists clients in all business-related matters and cases, including the following:
• Formation and operation of corporations, LLCs and LLPs
• Business formations
• Operating and Shareholder Agreements
• Business agreements and dispute
• Joint ventures
• Franchise and Licensing agreements
• Shareholder buyouts
Employment Law
The attorneys at Booth, Cropper & Marriner handle all of employee related matters, representing both employers and employees in all aspects of employment law. As a dedicated team, the lawyers at Booth, Cropper & Marriner are here to give you a voice. Our expertise includes advising employers on their responsibilities under various state and federal laws, such as the Americans With Disabilities Act (ADA) and the Family Medical Leave Act (FMLA). Our work includes drafting personnel and employment manuals and policies, as well as providing advice on non-competition agreements and trade secret issues.
Our attorneys also represent employees in a wide range of employment law cases, with a focus on the following services: wrongful termination, contracts-employment agreements, sexual harassment, discrimination, health or disability issues, sex crimes, and more. We provide you with a realistic assessment of your case, representing you to the fullest of our ability in your battle against wrongful termination, harassment or discrimination in your Maryland workplace.
Booth, Cropper & Marriner represents a variety of professional disciplines, including doctors, health professionals, educators, real estate professionals, hospitality workers and more. Cowdrey provides our clients with strategic and aggressive representation to protect your rights. Whether we are representing an employer or employee engaged in difficult contract negotiations and litigation, or an employee suffering from discrimination or unlawful termination, our attorneys are dedicated to your case and your fight for justice.
Estate Planning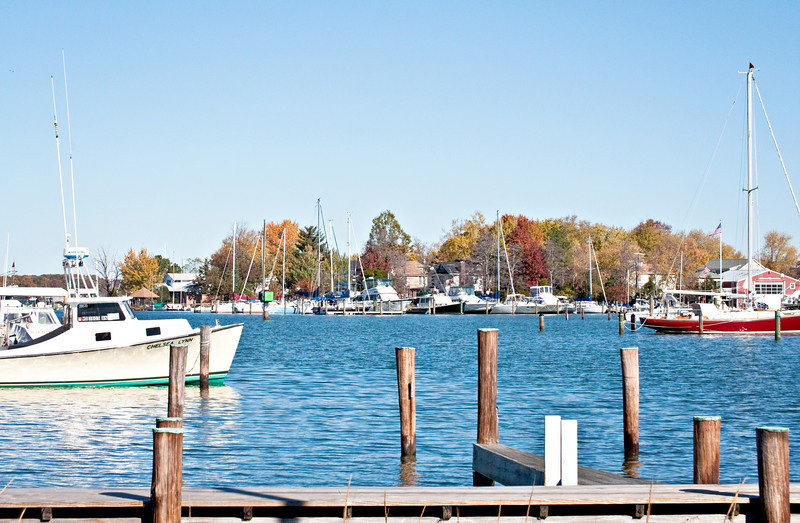 Booth, Cropper & Marriner regularly assists clients in preserving their assets. With an experienced team of highly qualified attorneys, we are able to provide comprehensive planning advice for estates of all sizes. Our attorneys are experts in providing Maryland residents with guidance in estate planning, including wills, trusts, powers of attorney and advance medical directives. We are also available to assist you in business succession planning and family farm planning. Our estate lawyers deliver personal attention to each case they take on, providing you with the experience and attention to detail that you deserve.
Booth, Cropper & Marriner's expertise in business and tax law in Maryland leaves us well positioned to handle complicated and contested matters. Our firm has dealt with countless cases, representing clients in litigation, including will contests, challenges to trust agreements, and suits to recover misappropriated assets. Examples of estate planning we have dealt with include:
• Special needs trusts
• Retitling
• Charitable lead trusts
• Living wills
• Wills
• Trusts
• Revocable Trusts
• Gift Tax Returns
• Elder Law
• Probate
• Family Limited Partnerships
Family Law
Booth, Cropper & Marriner provides a wide range of legal representation to clients throughout the State of Maryland, coupling our experience in family law with our passion to help achieve the best possible outcome for your case. Our attorneys exhibit a sincere and deep commitment to your case, giving you the attention that you deserve. As committed family law attorneys, we keep you informed of the pros and cons of your case, advising you every step of the way. Our attorneys are experienced and highly qualified, providing advocacy services to a wide variety of clients facing many different legal matters.
Booth, Cropper & Marriner has successfully represented individuals in the following cases in Maryland:
• Adoptions
• Separation
• Marital property
• Divorce
• Child support
• Custody matters
• Termination of parental rights
• CINA, Child in Need of Assistance
• Preparation of prenuptial and postnuptial agreements
• Alimony
• Protection from abuse
• Paternity rights
At Booth, Cropper & Marriner, we understand that family law cases are highly sensitive and increasingly complex. As a result, our highly-qualified team handles each case with proficiency and care, striving to find the best solutions for all parties involved. Our attorneys pride themselves on being accessible and understanding with each client, providing reliable guidance and proper insight to cases of all size. Discuss your case with an experienced Maryland family law attorney today.
Land Use
The attorneys at Booth, Cropper & Marriner have extensive experience in land use, representing clients throughout Maryland in all aspect of land use and zoning matters. Our estates and trusts attorneys are fully committed to assisting our clients in the key areas of strategic land use planning. For over 30 years, the attorneys at, Booth, Cropper & Marriner have been providing Maryland residents with expert guidance in land use, representing developers, investors, builders, business owners and individuals. Our attorneys are well versed in the zoning and building codes in many Maryland jurisdictions, with ample experience in variances, annexations, subdivision regulations, developer agreements, deed restrictions and more. Our firm's attorneys regularly handle:
• Variances
• Special exceptions
• Critical Area matters
• Annexation matters
• Land use litigation
• Lending, leasing and bankruptcy related transactions
• Zoning challenges
• Application preparation and advocacy
• Covenants and Homeowner's Associations
Medical Malpractice, Professional Liability and Professional Licensing Law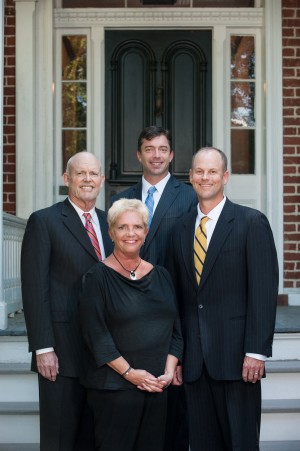 Booth, Cropper & Marriner's attorneys have decades of trial experience in defending medical malpractice and professional liability claims in state and federal Courts throughout Maryland. We have a statewide reputation for excellence in these areas. Our attorneys also have extensive trial experience defending medical malpractice and personal injury claims in state and federal courts, as well as in administrative hearings for professional licensing and disciplinary proceedings and in appeals before appellate courts. Our team is ready to help you with:
• Risk management and loss prevention
• Hospital and medical staff governance matters
• Professional liability
• Employment contracts
• Defense of medical negligence claims
• Labor and employment advice
• Professional Licensing Issues
The firm's attorneys have represented physicians, nurses and other health care providers in disciplinary matters pending before the State Licensing Boards. Our attorneys have also represented both hospitals and individual providers in credentialing and privileging disputes. The firm's attorneys also provide risk management consultation services to hospitals as well as medical professionals and their practice groups, to help them avoid contentious and costly litigation.
Municipal and Local Government Law
Booth, Cropper & Marriner represents multiple local governments on the Eastern Shore of Maryland. In the course of doing so, our attorneys are tasked with handling a variety of legal matters, including but not limited to:
• Employment and personnel issues
• Police officers rights
• Legislation drafting
• Public finance
• Environmental law
• Government contracts
• State and federal permitting matters relating to governmental regulation
In addition, Booth, Cropper & Marriner represents private citizens before state and local government agencies on matters relating to governmental regulation. Our attorneys are consistently lauded and ranked as among the best in Maryland in matters involving local and municipal government. Our attorneys have successfully litigated and argued a wide range of cases in state and federal trial and appellate courts.
Personal Injury
Booth, Cropper & Marriner's attorneys have decades of experience pursuing personal injury and wrongful death claims as the result of the negligence of others. Our attorneys are dedicated to ensuring that you receive the compensation you deserve. Our team understands that paying for hospital and doctor bills while being forced out of work can be daunting and frustrating. We work hard for you, so that you can focus on your family and recovery. As a result, we work diligently on your case, investigating your case and pursuing all legal means to obtain the best possible financial recovery. Our clients can rely on our experience in navigating the process to obtain compensation after they have been injured.
Our attorneys bring an extensive track record of handling personal injury cases in throughout the State of Maryland. Our portfolio of cases includes:
• Truck and automobile accidents
• Slips and falls
• Construction accidents
• Product liability
• Construction site injury
• Bicycle accident
• Job-related accident
• Dog bite
• Watercraft accident
• Traumatic brain injury
• Spinal cord injury
Probate and Estate Administration
Booth, Cropper & Marriner provides advice and representation to fiduciaries and beneficiaries to assist with the efficient administration of estates and trusts of all sizes. In the event of disputes, the firm's attorneys also represent clients in will contests, efforts to remove personal representatives and all other estate litigation related matters. We are a dedicated law firm that will assist you in administering the estate of your loved one as it moves through probate. As an experienced team of attorneys, Booth, Cropper & Marriner can help you with all your probate and estate administration needs in Maryland.
Probate is the legal process of resolving the estate of a person who has died. Whether a will is in place or not, estates must go through probate to ensure that creditors are paid and inheritors obtain what they are entitled to. The attorneys at Booth, Cropper & Marriner offer experienced advice and counsel for people who have been named executers or estate administrators, assisting them through the entire probate process. If you are involved in estate administrating and probating in Maryland, Booth, Cropper & Marriner can help. Whether you are a trustee, involved in a probate or trust dispute, or seeking legal advice, our attorneys can assist you today.
Real Estate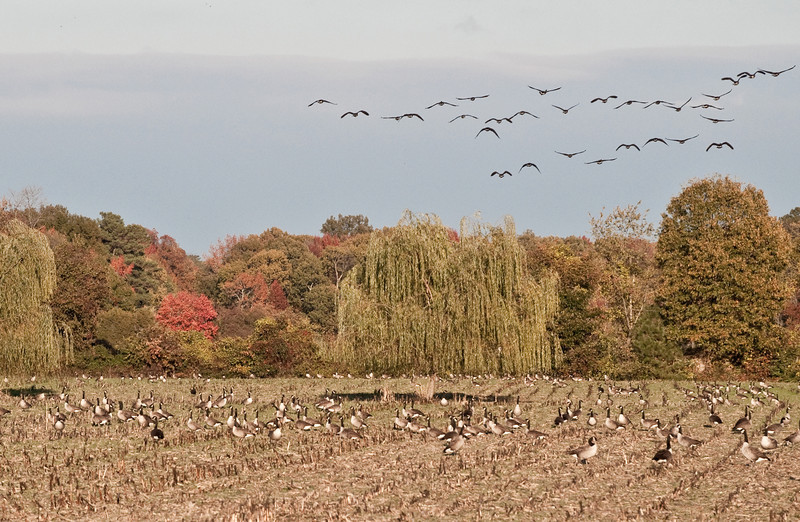 The attorneys at Booth, Cropper & Marriner have extensive experience with all levels of real estate law, from conservation easements to the purchase and sale of commercial and residential properties. We understand that the purchase of a home is the largest investment that most people will make. We also understand that the process can be complex and confusing for potential buyers. With many settlements in our portfolio, the team at Booth, Cropper & Marriner can assist you in all your real estate needs. Booth, Cropper & Marriner is affiliated with Eastern Shore Title Company, the oldest locally-owned and operated title company on Maryland's Eastern Shore of the Chesapeake Bay, providing title and real estate settlement services throughout the Shore. Whether you are buying or selling real estate or in need of proper representation for a property dispute, our team is here to support you and ensure that your case is represented and defended as strongly as possible.
In addition to assisting in the purchase and sale of residential, commercial and agricultural real estate, Booth, Cropper & Marriner can also assist clients with boundary disputes, homeowners and condominium association issues, commercial leases, 1031 like-kind exchanges, and landlord/tenant matters.
Traffic/Criminal
Booth, Cropper & Marriner represents clients in all traffic matters, including juvenile, in courts throughout the State of Maryland, as well as, Maryland Motor Vehicle Administration hearings. Our attorneys have handled Maryland traffic cases, including DUI/DWI charges, traffic citations, and other criminal matters. We understand that facing traffic court can be unsettling and confusing. Our experienced team will take on your case, fighting for your rights and defending you vigorously. Our interests are your interests, no matter the charge. Booth, Cropper & Marriner has experience defending:
• DUI/DWI
• Traffic Violations
• Motor Vehicle Offenses
• Juvenile cases
• MVA hearings
• Expungements
• Probation/Parole Violations
If you are involved in a traffic or a criminal case, don't hesitate. Call today for a consultation and get the peace of mind you deserve. Booth, Cropper & Marriner is here to investigate and intervene on your behalf.